"Hollywood" comes to Petworth Antiques Market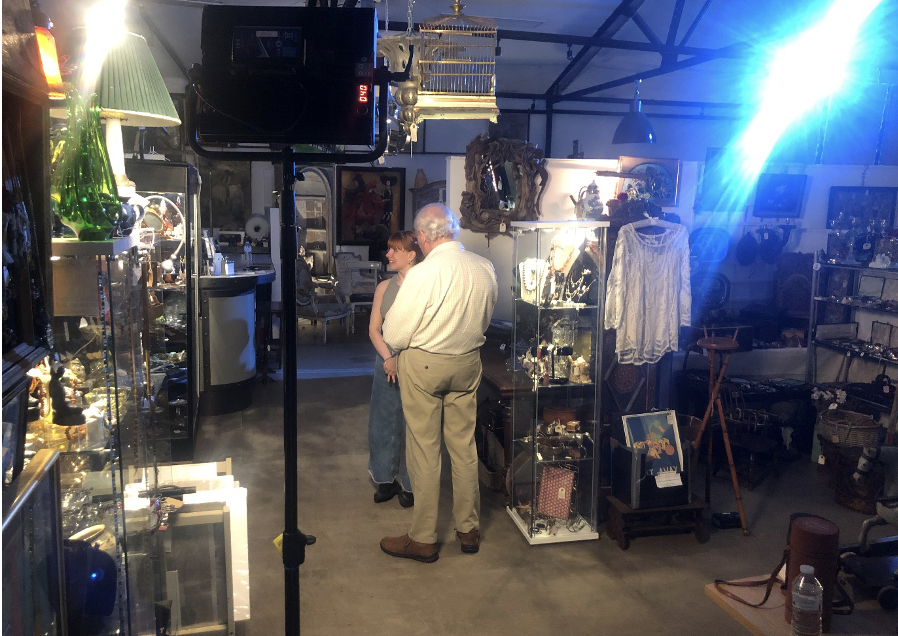 Published:
September 14, 2023
Categories:
News
Recently we had Mr Harrison Courtney and a group of young film makers from his company Red Mirror Productions, visit the Market and use us a film set for his latest short Film "The Antiques Emporium" Written and directed by Harrison,
It is about Lily, who walks into an antiques shop and meets Gideon, the owner. Gideon gives Lily a tour of the Emporium and whilst doing so introduces her to a number of items for sale that have a story behind them.
Gideon relates these items to his philosophy in life which helps Lily to understand her own life situations. They part after a what seems like a moment to Lily who having met Gideon leaves a little happier than when she arrived. It was fascinating watching them all manage the lighting, sound and directions with the two actors putting in excellent performances, often nailing the take in one.
I look forward to seeing the finished version which will feature in a future film festival and once we have permission to show the film we will add it to our website.